Contest Fanfare-band Spaubeek
Concert-contest by fanfare St. Caecilia conducted by Martijn pepels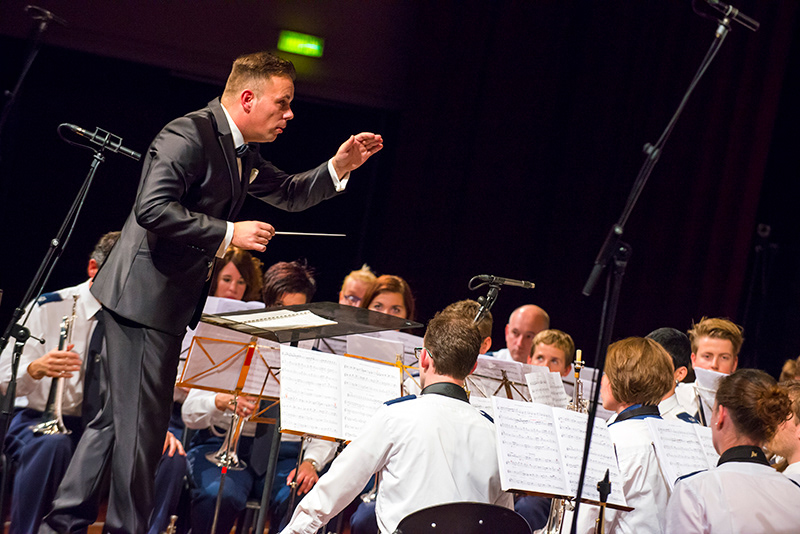 Tijdens het 1ste weekend concertconcoursen in de 'Oranjerie' te Roermond op 12 oktober 2014 gaven we met Fanfare St. Caecilia uit Spaubeek acte de presence in de tweede divisie.
Na een zeer mooi optreden werden we beloond door de jury met 91.17 punten! 
Genoeg voor een 1ste prijs met promotie naar de eerste divisie en LOF DER JURY!!!!!!!
Tevens werden we Limburgs kampioen.
Op het programma stond:
Gammatique      Boedijn
Images               Badings
Elegy I                de Haan
Enkele citaten uit de jury-rapporten:
Jacob Slagter: "Uitstekend spelend fanfare-orkest onder uitstekende leiding."
Arnold Span: " Ik heb geluisterd met veel respect voor dit orkest en dirigent."
Pierre Kuijpers: "Heb mij beperkt tot luisteren en genieten van deze ongehoord mooie uitvoering waarin Fanfare Spaubeek en dirigent haar visitekaarte afgeeft."
During the first weekend of the concert-contests, held in the theater of Roermond (the Netherlands) at the 12th of October the orchestra from Spaubeek won the 'first price with honour'.
They achieved to receive 91,17 points (out of 100) for their playing.
On the program:
- Gammatique    Boedijn
- Immages          Badings
- Elegy I              de Haan