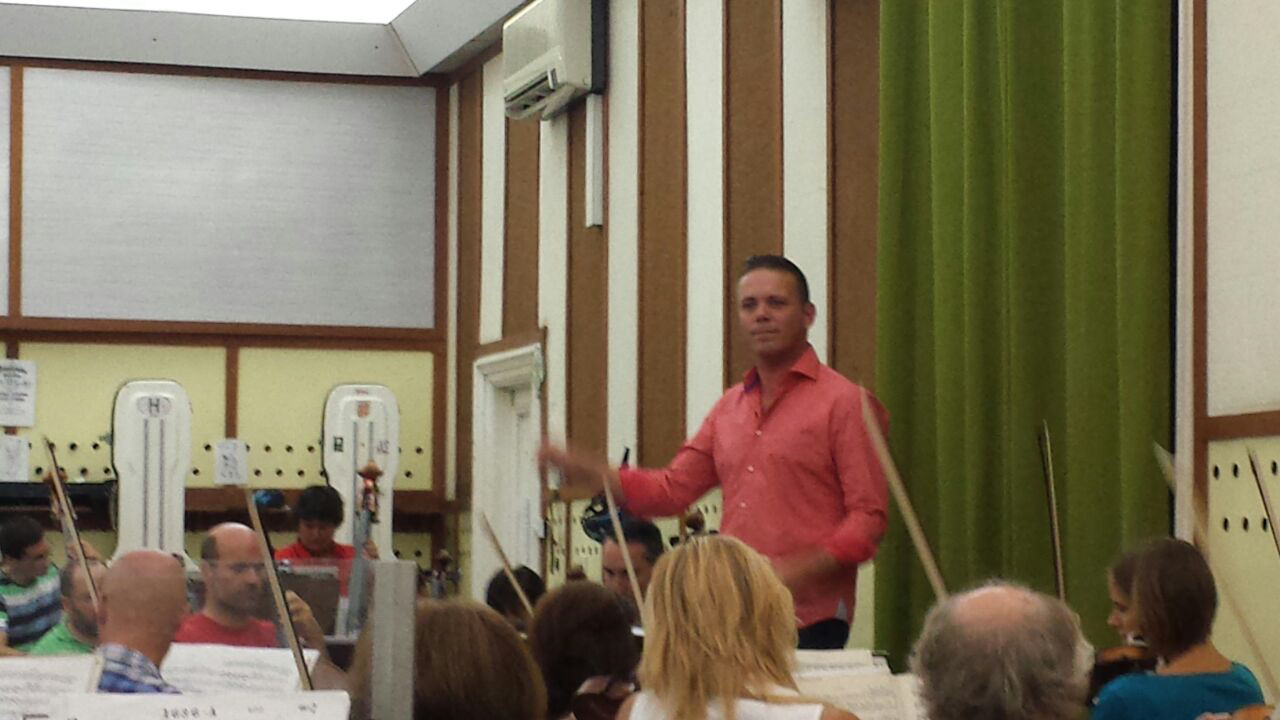 Gedurende de 4de internationale masterclass bij het MAV Symphony-orchestra geleid door prof. Ilona Mesko behaalde ik na stemming van het orkest de 2de plek uit een deelnemersveld van 16 collegae. 
Deze masterclass vond plaats van 21 t/m 30 augustus 2014 te Boedapest.
De 16 geselecteerde, actieve deelnemers aan de masterclass en dirigentenwedstrijd kwamen uit Israel, Frankrijk, Amerika, Rusland, China, Luxemburg en Hongarije.
Elke kandidaat kreeg gedurende de masterclass 3 maal een gedeelte van de repetitie van het MÁV Symphony Orchestra toebedeeld. Dit Hongaarse top-orkest heeft in het verleden onder leiding gestaan van grote dirigenten als James Levine, Yuri Simonov en Herbert Blomstedt.
Op het programma stonden composities als:
- 8ste Symfonie, Dvorak
- Variations on a Rococo Theme, Tschaikovsky
- Prelude und Liebestot, Wagner
- Concerto for Orchestra, Bartok
- Sacre du printems, Stravinsky
Tijdens het slotconcert was aan mij de eer de volgende twee stukken dirigeren:
- Variations on a Rococo theme, P.I. Tchaikovsky
- Prelude und Liebestot uit Tristan und Isolde, R. Wagner
During the fourth masterclass  held by the MÁV Symphony Orchestra led by Prof. Ilona Mesko in Budapest
I received the 2nd price after orchestra votings.
The 16 selected, active conductors came from France, Russia, Israel, Luxembourg, Amerika, China and Hungary. Every candidate had to lead 3 times a part of the rehearsals of the MAV Symphony Orchestra.
This Hungarian orchestra in the past was led by top-conductors as James Levine, Yuri Simonov and Herbert Blomstedt.
On the programm:
- 8ste Symfonie, Dvorak
- Variations on a Rococo Theme, Tschaikovsky
- Prelude und Liebestot, Wagner
- Concerto for Orchestra, Bartok
- Sacre du printems, Stravinsky
 
During the final-concert I was honored to conduct the following 2 pieces:

- Variations on a Rococo theme, P.I. Tchaikovsky
- Prelude und Liebestot uit Tristan und Isolde, R. Wagner